All There Is To Know About Social Distancing Weddings. 
2020 has been a life-changing year, to say the least, social distancing is now deeply embedded into everybody's day to day lives across the globe. Now we are challenged with adapting our lifestyles to suit this norm. The Coronavirus Pandemic has had a huge impact on many individual businesses across the world, the wedding industry has been massively affected due to the fact all weddings throughput 2020 have been canceled. 
Your wedding day is something you dream of for years, throughout your childhood, our team wants to make sure your big day is as magical as you have always dreamt. We specialize in home weddings, virtual weddings, and home floral designs. If you looking for some professional help to bring your wedding day to life, we can help you out!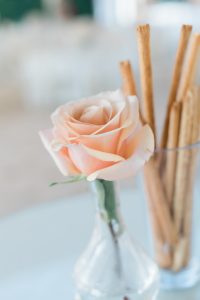 Society returning back to normal will be a slow process, so we are helping you to adapt to the government guidelines whilst still going ahead with your wedding day. Small weddings with groups of less than 10 are legal and still possible to take place, whilst the rest of the congregations can attend virtually via zoom. Although this isn't ideal for many, your wedding day will still be the biggest and most memorable day of your life. 
Why not have your wedding ceremony in the heart of your home? This is the perfect setting for you and your partner to have the intimate wedding you have always dreamt of. This is one way for you to have a small gathering surrounded by your closest friends and family. Not only will this allow your wedding day to go ahead, but it will make the whole day more personal to you and your significant other half creating a perfect intimate atmosphere. 
Services we offer can include transforming your home into a magical and beautiful destination for you to get married in with beautiful wedding centerpieces and wedding flowers. I am an expert in Home Floral Designs and this is where my passion stemmed from before entering into the wedding industry.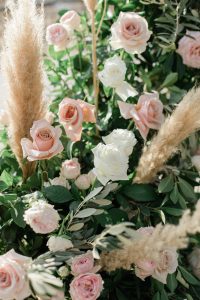 If you're looking for floral wedding decorations and a creative pair of hands to come in and transform your home into an idyllic wedding venue, contact our team to find out more. With specialist skills in this industry, I can not only create beautiful flower arrangements but I can teach you how to create these masterpieces for future reference in my online floral design classes. I want your dream day to come true, so I will do everything in my power to ensure all details are exactly to your specific taste. 
Can't we all agree that zoom and facetime have been a savior throughout 2020 and the COVID 19 pandemic? This platform has allowed millions to connect with their loved ones, keeping in touch throughout these challenging months. Between weekly family quizzes and catching up with your friends, this has been a realistic yet practical way for everyone to feel connected. 
Virtual weddings have become a trend throughout 2020, due to the rapid advance in technology, it's possible for hundreds of people to come together online to enjoy the same moment, live. You can now marry the love of your life whilst being surrounded by your closest family members, and the rest of the wedding party will tune in online. This is a great solution for your wedding day to carry on going ahead. 
For any further information, please feel free to contact us here at My Dubai Wedding. Our expertise and previous experience in the wedding industry can really help you out when planning your social distancing wedding.